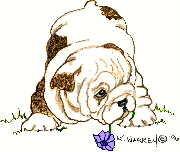 Welcome To Nevaeh Miniature Bulldogs!

We hope that you will enjoy your visit here and that you will recommend Nevaeh Minature Bulldogs to your family and friends.

At Nevaeh Kennels we like to add a little bit of Heaven into our name, if you notice "Navaeh" is "Heaven" spelled backwords!

Our goal is to ensure that our Bulldog's have the Love, Attention, Good Health, and socialization that they deserve.

We are and will remain a small kennel. We will Not be producing puppies hand over fist! We will Not be selling to any brokers or pet stores. PUPPY MILL'S STAY AWAY.

Our breeding policy is very strict for interested breeders, that want to join into the Miniature Bulldog Breeding Program.

Re-creating this wonderful out going, fun loving, Bulldog, takes a lot of time, and devotion. We do have a ways to go, but with patients, willingness,and determintation, the Miniature Bulldog will be in our homes and hearts once more.

Qaulity, NOT Qaunity is very important to us. Our dogs are family! They get to be Dogs, and are NOT subject to abuse or nelect. Being able to run and play with grass/snow under there feet. Then being able to retire to a safe, clean, environment to rest.
Feel to call us at 218-885-1439 or you can E-mail us below we love to get mail.







If we all work together we can put the HAMMER DOWN and close down the Puppy Mills. The best wasy is never ever buy a puppy from puppy mills,Brokers,Petshops,and report puppy mills to your local humaine society.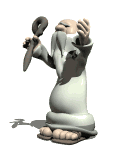 HEAVEN SENT THE MINI BULLS TO NEAVEAHBULL'S TO WATCH OVER THEM,TO KEEP THEM HEALTHY,HAPPY AND OUT OF THE ARMS OF DANGER.